UPDATE: OFFICIAL CITY MAP
The City Council of Post Oak Bend has ordered a Special Election to be held on the next uniform election date of November 2, 2021 for two council seats.
Citizens interested in applying, please see more information and applications at the News, Public Notices, Elections category.
Winter Storm Damage - FEMA Disaster Assistance
Please see more information on the News tab.
COVID-19 VACCINE UPDATE
All Texans 12 years old and older are now eligible for COVID-19 vaccinations. For those who fall in a more vulnerable group who have not been vaccinated, the Texas Dept of State Health Services has directed vaccine providers to prioritize people 80 years old or older when scheduling appointments and accommodate anyone in that age group who presents for vaccination, whether or not they have an appointment, by immediately moving them to the front of the line. Please visit https://www.dshs.texas.gov/covidvaccine/ or call 2-1-1 for more information on where to find vaccine providers in your area.
Elections Update
The City of Post Oak Bend hereby cancels the election scheduled to be held on May 1, 2021 in accordance with Section 2.053(a) of the Texas Election Code. The races for mayor and council members were unopposed and no election will be held.
School Board elections will still take place.
Winter Storm Warning in Post Oak Bend City, all of North Texas
By the time Monday rolls around, around 4" to 8" of snow will potentially have fallen across North Texas. This snow will stick, so widespread hazardous travel is very likely starting Sunday. Those hazardous travel conditions will likely linger for most of next week.Not only will we see snow, but we will see bitter cold as well. Morning temps in the single digits Monday and Tuesday morning with wind chills well below 0° are likely. Credit:WFAA
Winter Storm Warning
VACCINE
UPDATE
: Five hundred doses of the COVID-19 vaccine are being adminstered to those who have scheduled appointments at the Kaufman County Vaccine Hub - Trinity Valley Health Science Center. .
You can register for the COVID-19 vaccination in Kaufman County online at https://kaufmancounty.net/ & click on

yellow

banner

at the bog.
If you are registered for the vaccine via the Kaufman County website, you will be notified as soon as your specific vaccine is available, and an appointment is scheduled. You may also go online a friend or family member who has no internet access or doesn't go online.
NEWS UPDATE: KAUFMAN COUNTY TO GET VACCINATION HUB
For any residents who are in groups 1A and 1B wanting to get registered to get the COVID-19 vaccination - The timeframe is updated to possibly first week of February. Stay tuned. The City will post more on the launch of the online registration as soon as we have that information.
City of Post Oak Bend residents may register for the Covid-19 Vaccine through Dallas County. Click here
NOTICE: NEWS FOR TRAVELERS ON US 175
US 175 PROJECT STARTS CONSTRUCTION IN KAUFMAN COUNTY
Project Will Build A Two-Lane Frontage Road and Construct/Modify Ramps
---
KAUFMAN COUNTY – The Texas Department of Transportation (TxDOT) will begin construction of an eastbound two-lane frontage road and construct/modify ramps on United States Highway

175 (US 175

)

from farm-to-market 148 (FM 148) to

County Road 4106 (CR 4106

)

in Kaufman County. Work starts next. Completion Date: Early 2023
ELECTIONS UPDATE: The next general election will be held on Saturday, May 1, 2021. Click Elections Tab for more.
2020 HOLIDAY HOME DECORATING CONTEST

RESULTS ARE IN

!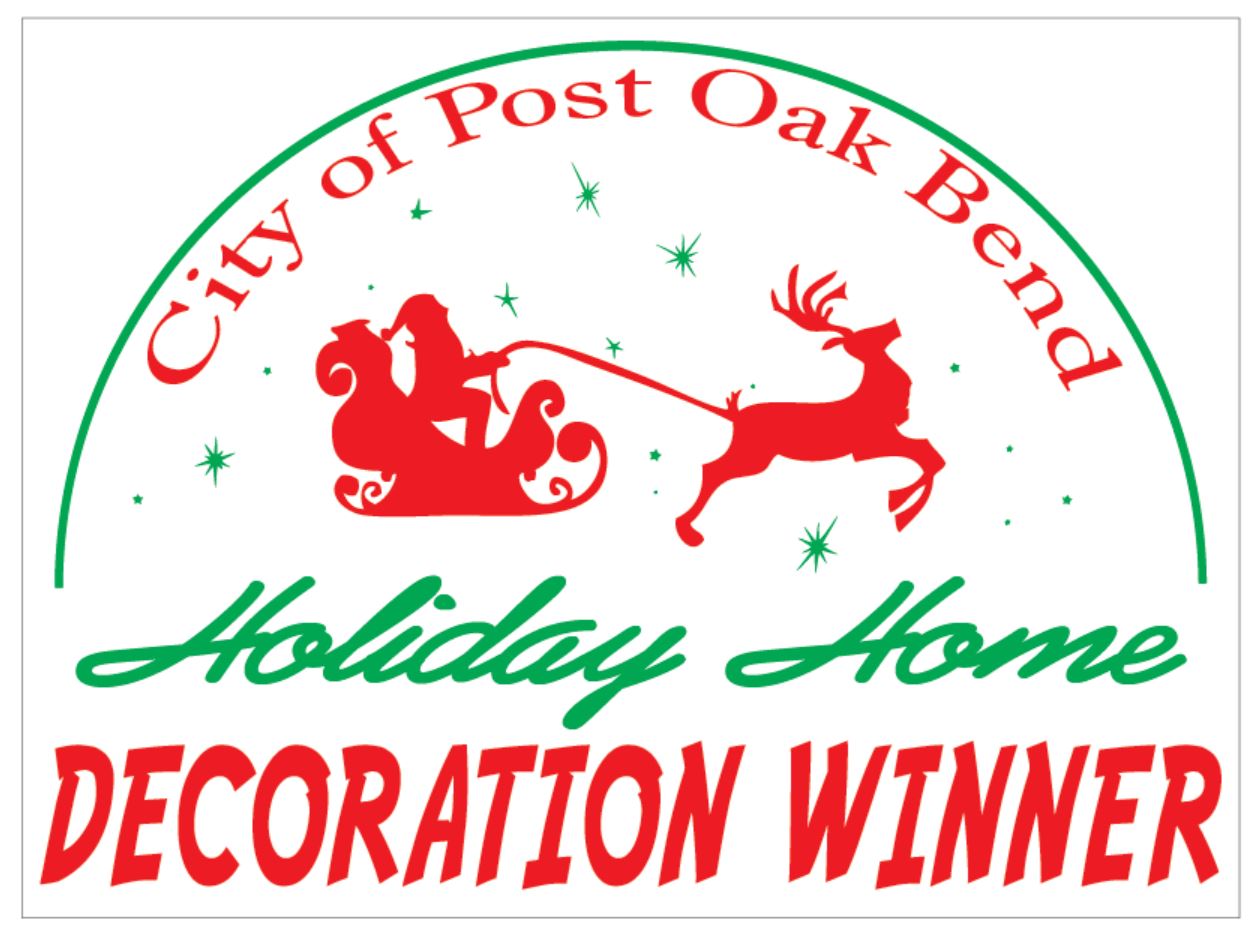 Congratulations to Laura and George Riedel of Bend East, the winner of the 2020 Contest with a patriotic holiday theme. 1077 Oak Bend Drive.
Thank you to all of those who took the time to decorate their homes for the contest. There were many beautifully decorated homes! Photos to come! Trinity Valley Electric Coop is donating a $100 prize credit. Harcros Chemicals donation:set of four 2021 Texas Rangers tickets/parking pass.
The City's 1st Holiday Tree is up! Hope you will find it a festive first attempt. Drive by to see: 1175 CR 278.
Holiday Greetings & Update from the Mayor
We are so excited about the turnout for the first Holiday Home Decorating Contest in Post Oak Bend City. Thank you so much for helping brighten our community during this difficult year of the pandemic.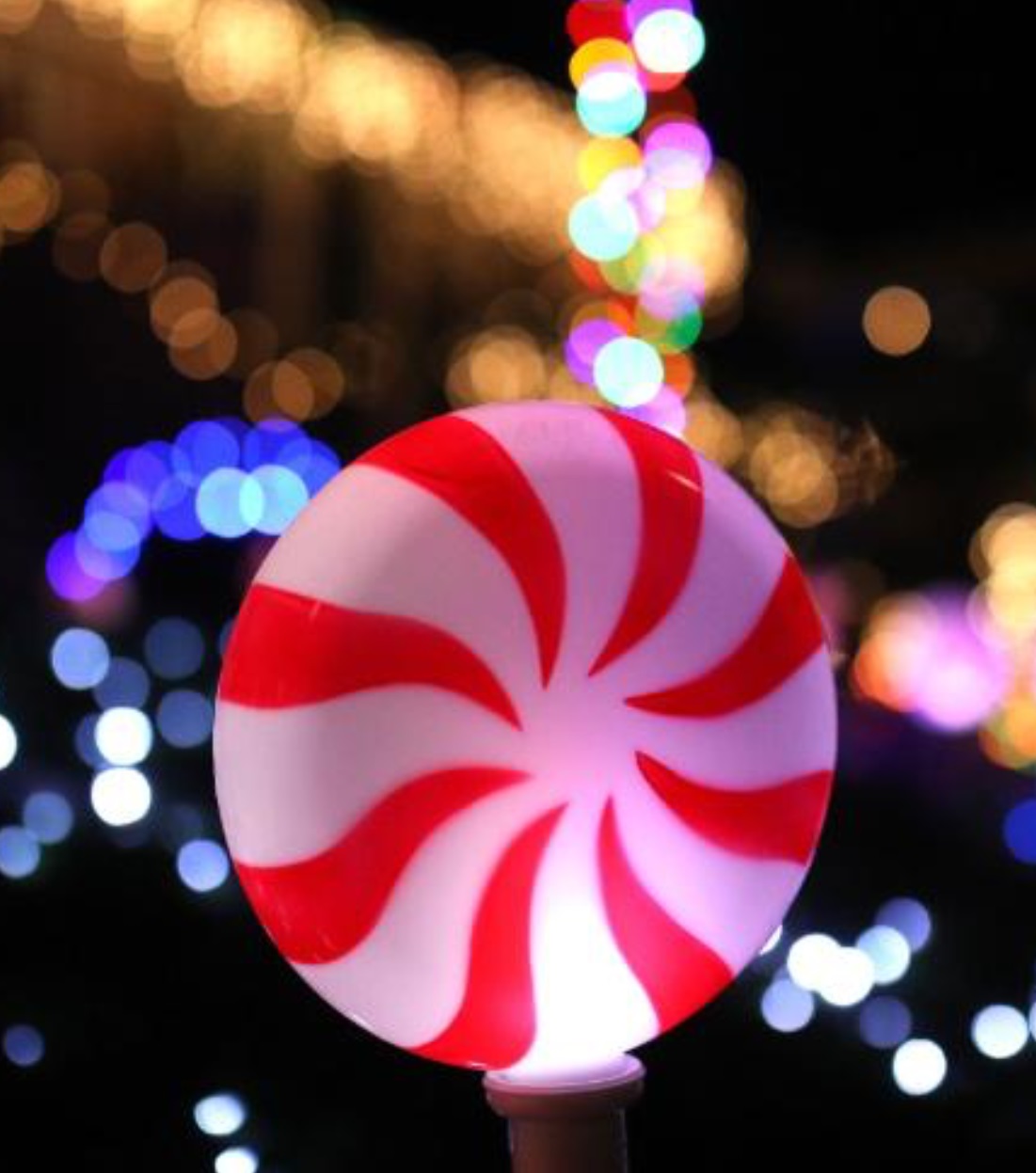 Holiday Home Winner - Prize for Best Overall Holiday Home/Yard Decorations
2020 Holiday Tree is up!
City Hall 1175 CR 278
NOVEMBER 3 2020 ELECTIONS ~ 7 a.m. to 7 p.m.
Residents can vote at City of Post Oak Bend @ 1175 CR 278 or at any Kaufman County Election Vote Centers.
Post Oak Bend City Election Order
Early Voting Locations and Time
May Elections Postponed to November/Texas Governor's Proclamation